Call or Whatsapp +91 95453 05734 or +91 93533 95022 to book your Rafting Trip today!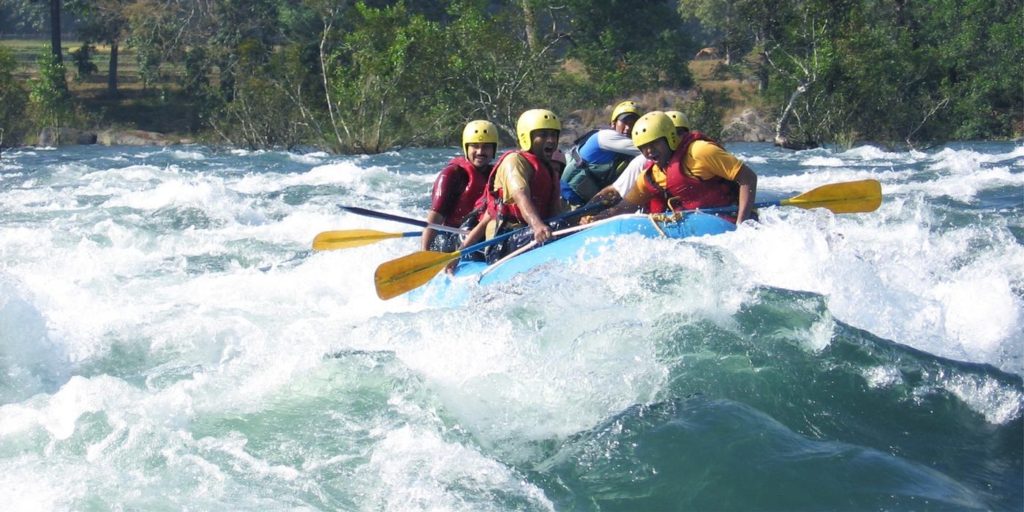 Behold the enticing monsoon of Goa! This June to October in Goa is the perfect time to soak in the refreshing rain and ride the waves of the gorgeously moody Mhadei River! GoaRafting brings you the enthralling Mhadei Rafting Trip – a unique White Water Rafting experience. All this, amid the spectacular jungle scenery along the Mhadei Wildlife Sanctuary. 
Come, pick your raft! We'll see you on the river!
GoaRafting offers you the option of 2 exhilarating River Rafting trips, each day!
If Rafting is what you want to inaugurate your day with, then the first trip at 09:30 AM awaits you! And if you are a late riser or prefer to have an afternoon trip with the alluring Mhadei River, then the second trip at 2:30 PM, will be a perfect choice. Both trips run for 10 km each, stirring and elating you, along the breath-taking landscape!
Here is a sneak peek into the trip Itinerary: