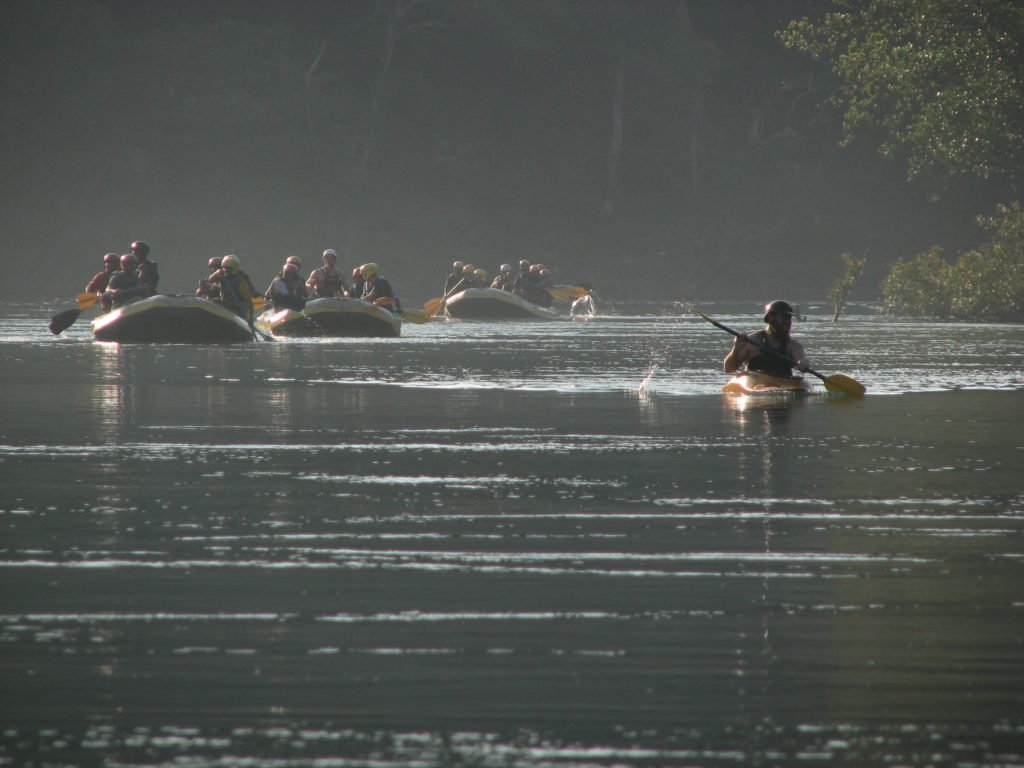 White Water Rafting in Goa gives a whole new perspective to the phrase – Watersports Goa. Southern River Adventures, founded by John Pollard invite you to take a Rafting trip into the beautiful unknown wilderness areas of the State. John is widely acknowledged as the pioneer of Rafting in South India, having introduced 6 new stretches of Rafting to this part of the country since 1999 and safely rafted 50,000 people accident-free.
Though normally more known for its beaches, colorful markets, laid back village life and picturesque landscapes, Goa also can now boast of having White Water Rafting trips running during the monsoon season making a rainy season trip to Goa more adventurous than just watching the raindrops fall.
The Rafting trip runs right along the border of the Mhadei Wildlife Sanctuary nestled in the UNESCO World Heritage area of the Western Ghats and is open from June to September. Southern River Adventures have run this tour in association with Goa Tourism since 2012 when it was opened by the then Chief Minister of Goa, Sri Manohar Parrikar.
The Mhadei River drains the outpouring of water from the South West monsoon which lashes the slopes of the Western Ghats and offers fine Rafting on Class 2 to 3 rapids with amazing forest backdrops. An ideal trip for both first-time rafters and seasoned paddlers alike, this trip has something for everyone. With stunning scenery – so green and tropical, you may feel as if in Amazonas! Numerous rapids and each raft accompanied by a highly skilled and experienced river guide make this trip a "must do" during a visit to Goa in the Monsoon. So when it rains, think of us.