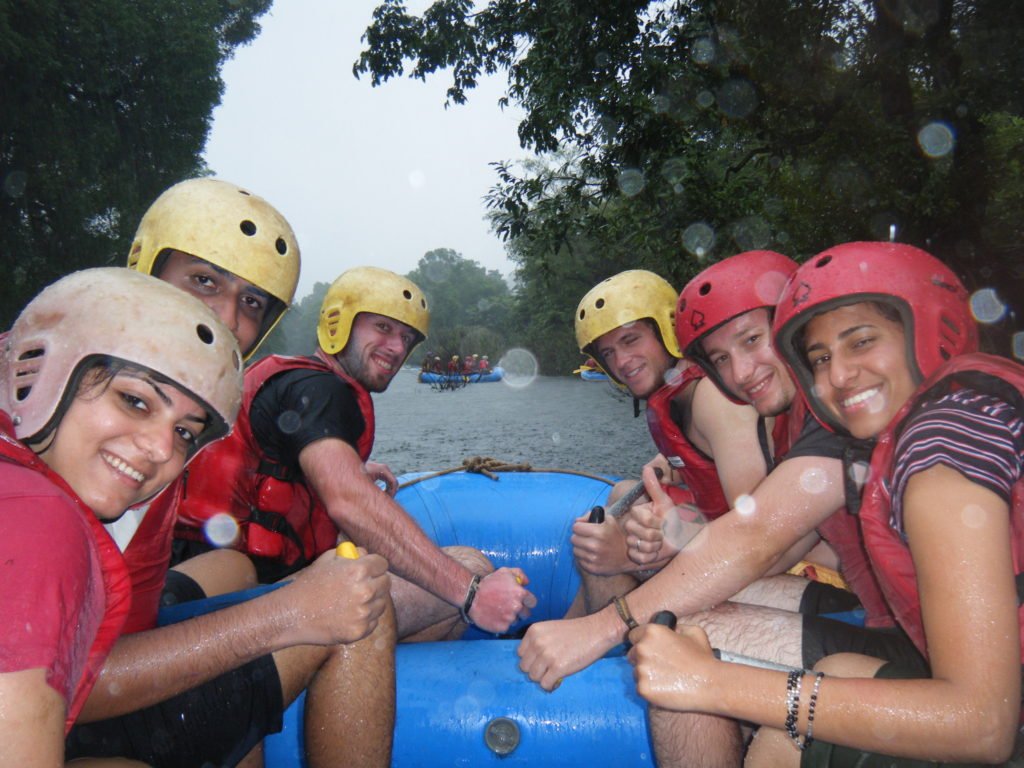 We run our White Water Rafting trips in Goa on The Mhadei River between July to September. The exact start date may vary by a few weeks or days each year, depending on the onset and withdrawal of the South West Monsoon. 
We run 2 White water Rafting trips each day. One is in the morning and we have a reporting time of 9.30 am. The second trip is in the afternoon with a reporting time of 2.30 pm. The trip is a stunningly beautiful 10 km run on easy class 2 to 3 rapids. The big and bouncy waves of the River Mhadei ensure that the ride is fun-filled for you, your family, and your friends. Rapids with apt names like "Big Daddy" "Giant Haystacks" "Y fronts" and "Pipeline" always keep you engaged and excited! The river is flanked by the green canopy of the Mhadei Wildlife Sanctuary and the scenery is breathtaking.
The trips are ideal for beginners or regular rafters alike, and children of 12 years or over are welcome providing they are big enough to fit comfortably into the safety gear. This would normally mean about 4 feet in height. Children at that age do need to have an adult accompanying them.
(For more information about participation in the trips, please go through our FAQs section.)